The book is about an itinerant preacher from Ohio who falls in love with a Kentucky slaveholder's daughter while secretly working the Underground Railroad. Interlaced with a slave preacher's romance, the story is set against an 1859 backdrop of Kentucky's booming slave trade at Lexington's Cheapside Auction Block.
One romance fostered in freedom, another shackled by slavery—both tormented by one common foe …
Cheapside brought them together. Will Cheapside tear them apart?
Twenty-five-year-old evangelist Timothy Locker is an outspoken abolitionist with a passion for winning souls as well as helping fugitive slaves find their way to freedom. When a pretty nurse, Haven Haywood, unexpectedly appears on the scene during the rescue of an injured slave, Timothy's heart is smitten by her beauty, skill and caring personality. The trouble is her pa owns slaves.
With a budding romance in the making, it's not long before differing views on slavery come between them—especially after Haven's pa finds out about Timothy's secret work with the Underground Railroad. Haven is torn between her love for Timothy and loyalty to her pa.
As these two lovers attempt to find balance in their "up-one-day-and-down-the-next" courtship, Timothy's good friend, the slave preacher Micah, faces a different set of challenges in his relationship with Ruth, a slave from another estate. When an unexpected twist of fate threatens Micah and Ruth, Timothy turns to Haven for help. Will Haven risk a confrontation with Pa in an attempt to save Micah? With Cheapside waiting to stake its claim, Haven must decide where her loyalties lie.
Click here to read the first four chapters for free!
Reviews
Her storyline twists through the chapters and will keep each reader wondering what is going to happen, plus, holds an unexpected turn, that this reader was not anticipating! (Beth Roth)

The romance, the family ordeals, the reality of the evil of slavery was intriguing and thought provoking. (Amazon Customer)

Sweet romance in a turbulent time historically. (E. Taylor)

Click here to read more reviews on Amazon.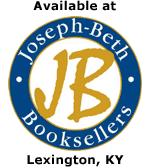 Chapter 10 Author Reading
This scene takes place at the slaves' church social on the property of Micah's master. The main character Timothy strikes up a conversation with Micah, who is planning to propose to Ruth before the evening is over. This is from Timothy's point of view.

Chapter 21 Author Reading
In this scene, Haven is dreamily waiting for Timothy to come calling on her after a month of not seeing him. The last time they did see each other, they'd had a terrible quarrel that turned out to be a misunderstanding on Haven's part. This is from Haven's point of view.