Handel's "Messiah": More Than a Masterpiece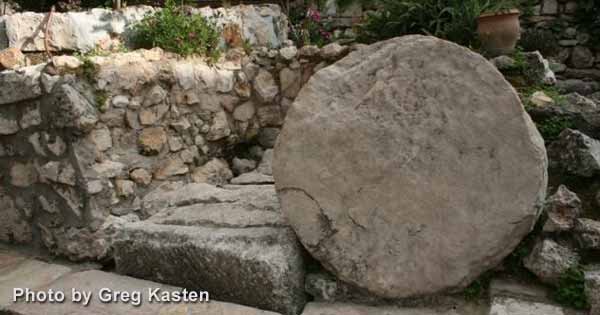 It only took George Frideric Handel a little over three weeks to compose Messiah, a feat that seems humanly impossible to me, considering what a classical masterpiece this oratorio is and the acclaim it received and still receives. Three weeks! It's said that he never left his house during that time, and he ate very little. I don't think I'm alone in my thinking that he must have had a little help. Divine help. Handel himself claims to have had a spiritual epiphany while writing "The Hallelujah Chorus" portion of Messiah: "I did think I did see all Heaven before me, and the great God himself…" The servant who brought him his meals once found the composer with tears streaming down his face.
The Christmas season seems to be the popular time of year for performances of Messiah. Mark Martin says in his article "Handel's Messiah Inspires Listeners, Transcends Time" (December 2015) on cbn.com: "For many, Christmas wouldn't be complete without witnessing or taking part in a performance of Handel's Messiah. From the Virginia Symphony in the United States to the heart of the Holy Land, Jerusalem, the show is felt across the globe." I don't disagree with that at all, but it seems Easter is a great time for Messiah as well. As far as I'm concerned, any time is great.
In fact, Handel's Messiah premiered around Easter time—in the spring in Dublin, Ireland on April 13, 1742. According to an article titled "There is Way More to Messiah than the 'Hallelujah Chorus'" by Mitch Davis (December 2014) on faithstreet.com, the performance was "a benefit to redeem prisoners languishing in debtors' prison. One hundred forty-three debtors were released as a result of Handel's benefit performance…" I see an unmistakable analogy there. Christ's work on the cross redeemed prisoners from the guilt and shame of sin.
In anticipation of a large crowd at the Dublin premiere, management had requested that the gentlemen remove their swords and asked the ladies to wear dresses without the hoops. Apparently, they cooperated— over 700 people were in attendance! According to Mark Martin, Messiah became "an evangelistic tool to share the gospel with the masses." And "the controversial decision to perform Messiah in theatres instead of churches" was intended "to reach a wider audience—including the performers themselves." So, we see that in addition to benefiting charities, this masterpiece presented the entire story of Christ to many who, especially during that time, may not have had access to a Bible.
A friend of Handel's, Charles Jennens, collaborated with him to write the scriptural words (libretto) to Handel's music. Jennens wrote the libretto to reflect the entire story of Christ in three parts: 1) the Old Testament prophecies of the Messiah, 2) the gospel accounts of the Passion of the Messiah through the glorious Resurrection, and 3) the prophetic depiction of Christ as King of kings and Lord of lords after the Resurrection as told to the Apostle John by Jesus Himself in the Book of Revelation.
And last, but not least, why do we traditionally stand up whenever the "Hallelujah Chorus" is performed? It started during a performance in London when the King of England, immediately moved by the first few notes of the song, rose to his feet, then all others in attendance stood as well. The tradition has continued for well over two centuries. Handel did not wish any glory to go to himself. The letters "SDG", which stand for Soli Deo Gloria—To God Alone Be Glory—are written at the end of his original manuscript.
"And on His robe and on His thigh He has a name written, KING OF KINGS AND LORD OF LORDS." (Revelation 19:16, New American Standard Bible)
I pray you have a happy and blessed Easter as you celebrate Jesus the Messiah's glorious resurrection!