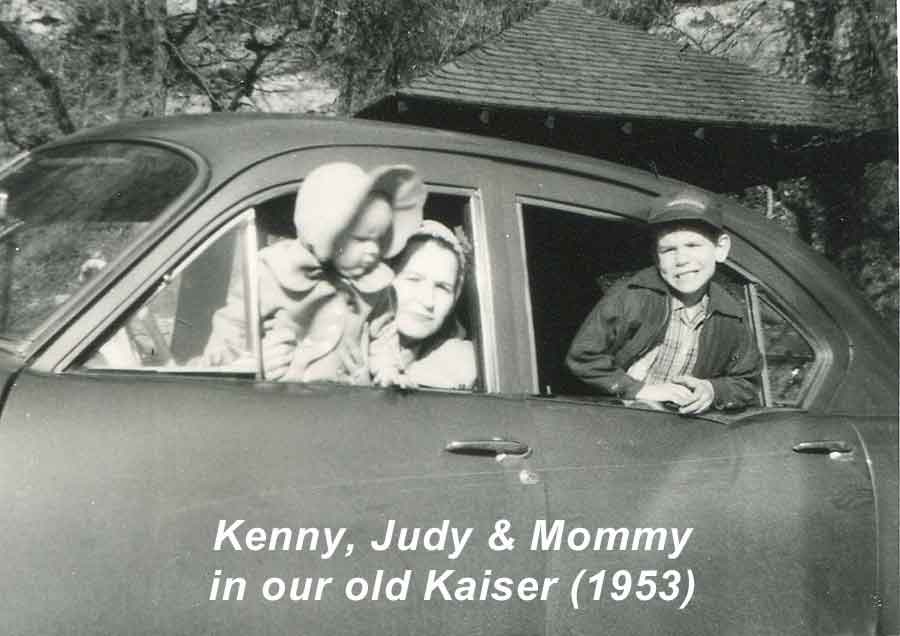 Dear Kenny,
How did I get so lucky as to have an older brother like you? Five and a half years between us. Wow. What a blessing for a little girl to know she's got a big brother who's always looking out for her. You may have tried to camouflage your fondness for your little sis, but I figured that out early on. Ha! Saw right through it. My hero.
Remember how thrilled you were to see me the day Mom and Dad first brought me home from the hospital? Yeah, me neither. Truth is, you said the moment you first laid eyes on me, you'd already made up your mind there'd be trouble. That little thing wrapped up in a pink blanket—whatever it was—didn't belong in your realm of single-child bliss. And thus began the one-sided adoration factor of our sibling relationship.
But that's okay … what laughs we've had over the years reminiscing about our childhood.
Now, the big question is, what could possibly have caused a five-and-a-half-year-old boy to react to his new baby sister like that? Why would you be so resentful of a little bundle as sweet and adorable as I was? I had no idea, and truth be told, I remained oblivious to the situation for years. I'd learn later, though, as an adult, your backstory—pre-baby sister. It all made sense.
Apparently, since Dad was a musician and on the road a lot from the very beginning of their marriage, Mom would travel with him. When you arrived on the scene, you also got to go along on those trips. Life on the road with Mom and Dad and members of his dance band, surrounded by only adults who doted on you for your first five years of life like you were royalty or something, had become your "normal" until …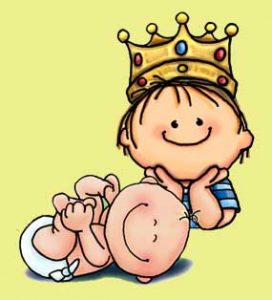 Almost overnight, that "little prince" childhood got turned upside down and sideways. Mom and Dad had the audacity to bring a new "little princess" into your royal domain.
As if that wasn't bad enough, they soon started sending you away every morning to a place they called "school" where you were exposed to dozens of humans of a size and kind with whom you'd never really had much interaction before. These humans were bigger than that thing at home. Actually, they seemed to be about your size. Yeah, they looked just like you.
But wait … what? You weren't the center of their universe? Not like you'd become accustomed to among the adults during your early years? Those glorious days before the baby sister nightmare began? Vanished. Vamoose!
Kenny, I totally get how hard that must have been. I'm glad you finally figured out, though, that the school thing wasn't my fault … haha.
Then, after Dad settled into teaching full time and only traveled short distances with his dance band on weekends, you and I both began a new normal. Together. Me and you. Just kids. Siblings through thick and thin.
But jealousy can often run deep. So, for me, enduring your pranks, the merciless tickling, the way you chased me around the house with that hideous monster mask over your head, brandishing frog legs all the while, and perhaps the worst thing of all—the way you tossed my favorite stuffed monkey, Phoebe B. Bebe, up against the ceiling over and over accompanied by your hysterical laughter … well, that became my normal.
And I won't even talk about the time you smashed pieces of a tootsie roll onto the toilet seat and left it there for me to freak out over. Nah, that would be disgusting and inappropriate. Maybe even vile. Nope, not gonna mention it.
But you know what? I adored you anyway. You were my big brother—monster mask, frog legs, tickling and all. I wonder, though … could it be possible that I in some way contributed to this fiendish behavior?
Maybe.
I know there was that Christmas when you were nine and I was three, and Santa brought you a train set. I'd never seen you so excited about anything. That was your special Christmas. Me? Not so much. I'd woken up with an upset stomach. But seriously, Kenny, was it really that big a deal that I vomited all over your bran new train tracks? C'mon.
And surely you didn't hold a grudge against me a few years later when I chewed up your favorite candy, which I knew beforehand that I disliked and therefore spit out in the trash. All in good fun, brother. No harm done. I think I might have even apologized for that one.
But enough about me.
Then came the day—one amazing, incredible day when I was twelve—you did something that would forever change the course of our sibling relationship. Yes, that fateful day definitely turned the tide.
You came home from town carrying a small paper bag from the G. C. Murphy store—not an uncommon occurrence. But this time, you handed the bag to me, smiled and said, "I bought something for you."
Wow! For me? It wasn't my birthday. It wasn't Christmas. What on earth had gotten into you? I reached in the bag and slid out the best present a pre-teen girl could want in 1964. My eyes popped and my jaw dropped when I saw the 45 record inside—the Beatles song I'd been begging Mom to get me—"I Want to Hold Your Hand"!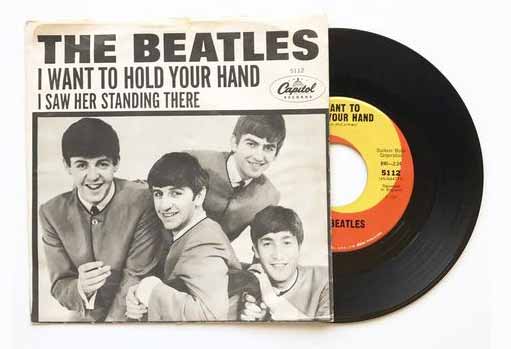 Were you not the greatest big brother EVER?!
From that day on, we'd be friends for life. I knew you'd always be looking out for me. I hope you always knew over the years how proud I was of you and your accomplishments, your musical talent, your generous heart and giving spirit.
As adults, we were there for each other when life got super real—like when Mom passed away, and we grieved together with Dad. It didn't seem possible that Mom was gone, did it? Why, just three years earlier, we'd helped them celebrate their 50th wedding anniversary. Things can sure change in a heartbeat.
Kenny, I could never thank you enough for the way you stepped up to the plate and altered your plans in order to care for Dad. You knew he couldn't do life without Mom. You were his rock for the next ten years. I'll never forget that emotional moment at Dad's funeral when you laid his trumpet across his chest in the casket. Wow … hardly a dry eye in the room.
The same goes for you, my brother. The outpouring of love because of the footprints you've left behind has been nothing short of amazing. Kenny, you are and always will be sorely missed. We'll miss the arrangements you never got to write … the music, all the chords and notes in your head that never had the honor and privilege of gracing a sheet of manuscript paper. But how grateful we are for the many recordings and videos we have and the hundreds of charts that will continue to be played, literally around the world. Your musical legacy lives on.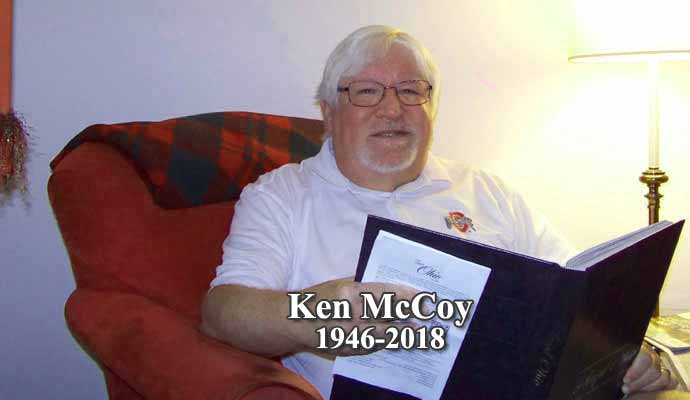 I know you're with Mom and Dad now. Tell them I said hello … okay? I miss you all. I miss our visits and our phone chats. Thank goodness I've got pictures galore and lots of music to help keep the three of you close at heart.
From now on, when I listen to the brilliant sounds of every arrangement you wrote, I am blessed to hear the musical genius that is you—my big brother, Ken McCoy.