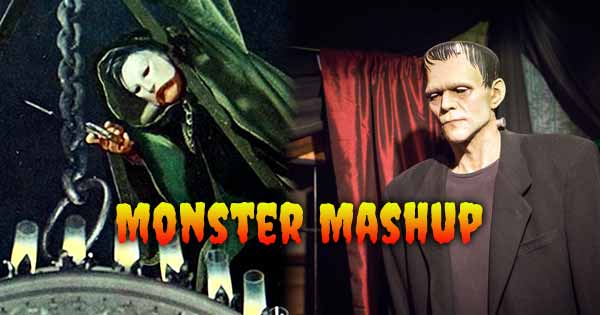 While scary creatures and haunted houses seem to pop up everywhere this time of year, and monsters, murder and mayhem dominate the movie menu, I personally prefer to celebrate my favorite season using decorations for autumn with all its vibrant colors, cooler temps and earthy scents. Oh, and pumpkin pie! However, there are two very misunderstood fictional characters in "literary monsterdom" that have garnered my interest over the years. The following is meant to present my analysis of their lives and what made them monsters in the first place.
My favorite childhood spooky creature is commonly referred to as "Frankenstein". Actually though, the title of Mary Shelley's 1818 novel, Frankenstein; or The Modern Prometheus (original title), refers to the character of Dr. Victor Frankenstein, a young student and scientist. Dr. Frankenstein never gave the monster he created a name. The subtitle, The Modern Prometheus, also refers to Dr. Frankenstein, as Prometheus was a god of Greek mythology who was given the task of creating man. As usually happens when a human being dabbles in the macabre, things went downhill immediately for Victor Frankenstein. By use of electricity harnessed from a lightning bolt, he'd shocked life into a creature he'd assembled from body parts of human corpses freshly exhumed from the graveyard.
What could possibly go wrong?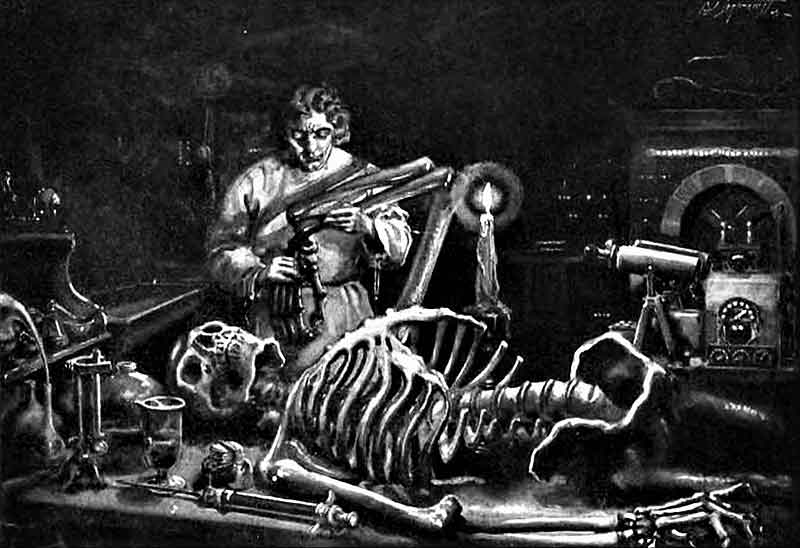 Obviously, the young scientist hadn't thought through what it would be like if his experiment succeeded. Victor was totally unprepared for his own reaction. The creature did nothing wrong. His heart began to beat, and he started to breathe and then opened his eyes to behold his creator. Although he possessed a brain that once held the knowledge of its previous human owner, the creature apparently didn't inherit any memory from that brain. Victor had sparked life into an eight-foot-tall, hideous-looking man with the mind of a newborn infant. As they made eye contact, the sight of the ugly creature he'd assembled spooked Victor Frankenstein so much that he fled—with no regard for the new helpless life left behind in his apartment laboratory. Victor did not return for a very long time. When he did return, the creature was gone, and the disturbed scientist was glad, relieved to be rid of him.
Now, who is the real monster here?
While left alone to roam, the creature with the strong body of a man and a newborn's mind first experienced good emotions, such as joy and excitement at the sight of human beings interacting on the town streets. But these feelings were soon quelled when the people ran away from him, screaming in horror. Some even hurled objects at him. The new creature felt confused and sad. Thereafter he kept hidden and watched from afar. It wasn't until he saw his own reflection in a pool of water that he realized how different he looked and understood why people screamed and ran from him. A new and unpleasant emotion grabbed hold of him: hatred. And the object of this animosity was his creator, Dr. Victor Frankenstein.
Over time, the monster man learned language and developed knowledge quickly by observing other humans while he hid from sight in an abandoned hovel (a small, squalid shed) that was attached to a family's cottage. He observed them through a small crevice in the wall. The creature even started to feel compassion for the people when he perceived their moments of distress caused by adversities of life. So he secretly helped them by hauling wood to their doorstep and making repairs to their cottage. This one-sided affection for them, however, began to frustrate him because he knew he could never be part of their experience. They had each other; he had no one, thanks to his creator. It made him despise Victor Frankenstein even more.
When he'd gained sufficient knowledge of language and speech, he made his presence known to the family, hoping they would receive him kindly in spite of his appearance upon learning that he was the one who had mysteriously bestowed so many benevolences upon them. The gesture failed before he even got the chance to explain as the women shrieked, one fainted and one ran off while the young man of the house beat him with a stick. The powerful creature could have stopped the young man and even hurt him badly, but instead he fled. He didn't want to hurt the people he'd grown to love. He eventually decided to move on, not knowing where.
More time passed as he wandered the woods. There's a scene in the novel in Chapter 16 where the creature tells the story of how he heard the sounds of a little girl playing near a river, so he hid behind a tree to watch her. The child slipped and fell into the rushing water, struggling to keep her head up. Contrary to what you may have seen in early, black and white Hollywood films, the monster did not drown the little girl. In the novel, he was filled with compassion at her distress. He risked his own exposure to save her. As the creature carried her to shore, a man rushed toward him and grabbed the girl from his arms and ran. The creature followed them out of concern for the girl, curious as to whether she was okay. The man turned and pulled a gun on the poor monster and shot at him, hitting his shoulder.
This was then the reward of my benevolence! I had saved a human being from destruction, and as a recompense I now writhed under the miserable pain of a wound which shattered the flesh and bone. The feelings of kindness and gentleness which I had entertained but a few moments before gave place to hellish rage and gnashing of teeth. Inflamed by pain, I vowed eternal hatred and vengeance to all mankind. (Chapter 16, Frankenstein, by Mary Shelley)
He began to think like a killer with a criminal mind. It would be too easy, he reasoned, to find and kill the man who created him. How could he make Victor Frankenstein suffer the most? The creature's first victim was the scientist's much-adored youngest brother.
And thus a murderous monster had been born.
Later on in my life, I acquired a fascination with another popular monster. His story bore some similarities to the Frankenstein monster yet with vastly different paths that lead him to become angry and filled with hatred toward his fellow man. The murderous monster is the mysterious main character of Gaston Leroux's novel, The Phantom of the Opera, published in English in 1911. We know him as "The Phantom"—a frightening yet captivating and alluring masked man with an angelic singing voice, who lived secretly in the catacombs of the opera house and whose bed was a coffin. During the opera house years, only a few people saw him. From his hidden lair, he managed to manipulate the management of the opera house and the players with intimidation such as threats and murder. The Phantom referred to himself as "Opera Ghost" and signed his threatening and demanding messages to the managers with simply O. G.
Again, the first question is what happened to him to cause this bizarre behavior? The villain phantom's name was Erik, and like the Frankenstein monster, Erik had the misfortune of bearing a grotesque appearance from his earliest existence. People gasped when they beheld his face, and women shrieked in horror. As a young boy, Erik ended up in a circus freak show to be gawked at and scorned day after day for entertainment.
In the novel, we learn of Erik's background from a Persian who'd been assigned by the Shaw of Persia to bring Erik to him after word spread of Erik's skills as a magician and his angelic singing voice. While he was in Persia, Erik developed amazing skills as an architect and was commissioned by the Shaw to design an elaborate palace for him. Erik's palace design contained secret rooms and trap doors, long passageways, tunnels and canals that caused sound to be carried throughout.
Eventually, the Shaw turned on Erik. When he no longer needed him, he ordered Erik's execution. But the Persian who'd been looking after him helped him to escape and remained a part of Erik's life. Later on, Erik eventually landed a contract to design and build an opera house in Paris, the Palais Garnier. This afforded him the opportunity to secretly create his own dwelling in the catacombs below the opera house where he invented himself as a phantom ghost. He fell in love with the singer, Christine, and became her invisible mentor, her "Angel of Music" who spoke and sang to her through a mirror in her room, eventually luring her to his dwelling.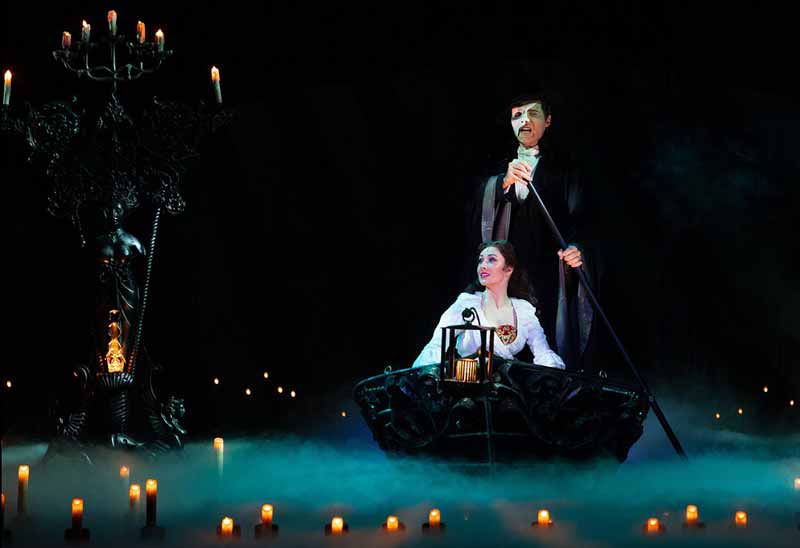 However, Christine had a suitor named Raoul, and their relationship drove the phantom music teacher to jealousy and rage. The violence escalated. Erik wanted Christine for himself. He even attempted to murder her lover, Raoul, after Christine tore the mask from his face.
Look, I am not laughing now, I am crying, crying for you, Christine, who have torn off my mask and who therefore can never leave me again! … As long as you thought me handsome, you could have come back, I know you would have come back … but, now that you know my hideousness, you would run away for good … So I shall keep you here! … Why did you want to see me? Oh, mad Christine, who wanted to see me! … when my mother so as not to see me, made me a present of my first mask! (Chapter 12, The Phantom of the Opera, by Gaston Leroux)
Once again, the Phantom had experienced rejection, perhaps of the most painful kind—romantic love.
Both the Frankenstein monster who stayed hidden by day, foraging for food at night and the Phantom who hid his face behind a mask, allowing him on occasion to interact in society, experienced untold cruelty from other human beings. Both of these fictional characters grew to exhibit monster-like behavior; both were driven to hatred, jealousy and murder by the abuse.
As a society, what lessons can we learn from the fate of these monsters? Did the authors of these two stories intend to evoke empathy from the reader? I admit I felt sad for them because of the way they were treated before they'd ever done anything wrong.
But my sympathy for each character faded rapidly when each began his murderous quest for revenge. As with modern day killers, we wonder why. What happened to bring about their spiraling descent into spiritual darkness?