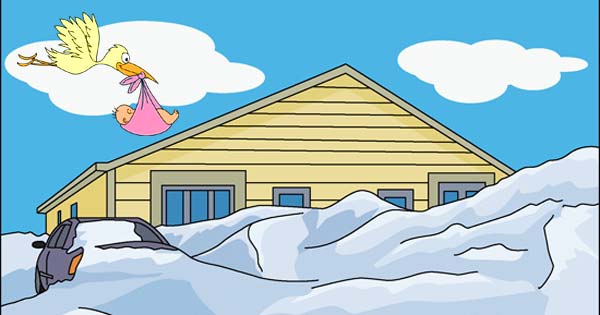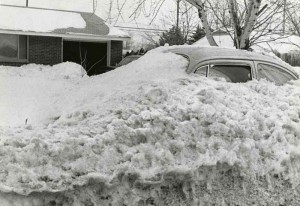 The Great Blizzard of 1978 – not a great time to be pregnant…with a high-risk pregnancy, at that. I don't have the words to describe how scary that blizzard actually was for my family.
I was not yet eight months along in my troubled pregnancy when Mother Nature unleashed the worst winter storm Ohio had ever seen. Its fury showed no mercy as the blizzard dumped up to three feet of snow in some areas, downed power lines with wind speeds reaching up to seventy miles per hour, creating snowdrifts over twenty feet deep! And a deadly wind chill reaching sixty below zero…
Nope, not a very good time to have a baby.
But that's what I did. My little angel, resting comfortably in her prenatal surroundings and oblivious to the turmoil on the other side, decided she'd be calling the shots while her mother followed the doctor's orders to stay in bed, praying everyday for another day – another week – before going into labor for the second time.
Early in December we almost lost our precious baby when I went into premature labor. But two weeks in a Dayton hospital and a lot of prayer later, the contractions stopped, and I got to go home to strict bed rest. And lots of pampering.
With a due date in mid-March, we thought we were home free by the end of January, 1978. And then it struck…that monster blizzard. Snowed in, every exit door blocked by sky-high drifts of snow, winds whistling fiercely outside the windows – we'd been blindsided.
Fortunately, our baby waited until the storm had passed and gave her daddy just enough time to shovel us out of the house and driveway – a process that took nearly a week. And not a day too soon!
Somehow our little stinker knew that we could get out now, and she didn't want to wait another day. As I rested peacefully, thanking the Good Lord for protecting us through it all, the contractions returned. And this time there was no stopping them. Lindy Marie was born almost five weeks early on February 8, 1978, but strong and healthy, only needing a couple of days in the neonatal intensive care unit. Happy Birthday, sweet girl.
Click here to read the full story of my adventurous last trimester of pregnancy in my short story, Against All Odds.