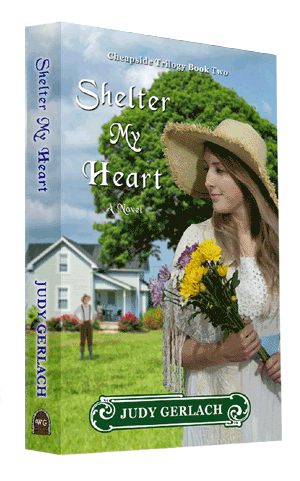 The Underground Railroad at its peak, the nation on the brink of war, a Kentucky family split between North and South
Newlywed Haven Haywood looks forward to working alongside her abolitionist husband, Reverend Timothy Locker, to rescue fugitive slaves. Given that her Kentucky slaveholding pa remains unaware of Timothy's secret work with the Underground Railroad, Haven feels sheltered and secure. When an unexpected rescue mission brings the honeymoon bliss to a screeching halt, little does Haven know how much her commitment to helping Timothy will be tested.
Timothy is confident he did the right thing when he married Haven—until Frank Haywood discovers how deeply involved his daughter is in Timothy's illegal activity. How far will her pa go to make it clear how angry he is? As heartbreak and conflict follow, Timothy moves his bride from Kentucky to his family's farm in Ohio where he takes over as pastor of his home church in Greenville. But is that enough to shelter Haven from further heartbreak?
With a great civil war looming on the horizon, Haven's pa continues to fan the flames of dissension within his sharply divided household. Amidst the escalating drama, Haven must come to grips with the possibility that she may never see her Kentucky home again. Could Timothy's volunteer ministry to wounded soldiers following the Battle of Perryville hold the answer to healing for Haven's family? Or will the War Between the States seal the divide forever?
Reviews
---
What a great book Shelter my Heart is. The characters simply jump off the page. (Debbie Back)
---
The characters are strong, and the conflicts are realistic and tender. The author doesn't miss a beat in conveying the depth of struggle. (Victoria Bylin)
---
Just finished reading Shelter My Heart and once I started it, I couldn't put it down. (Sara Cutarelli)
---
Great book in a local setting. Loved it! (Maxine Cox)
---
Hard to put down. (Pamela Mayor)
---
Just finished Shelter My Heart!! Loved it!! (Kay Roeth)
---
This second book in the Cheapside Trilogy is a moving account of people who helped slaves escape to freedom and the trials experienced by those desperate for that freedom. Timothy and Haven begin their lives together during a courageous struggle to help people change their lives forever. Judy Gerlach did an excellent job of character development in her first book of this series, so I was anxious to continue reading of the sacrifices Timothy and Haven made during their dangerous work in the Underground Railroad. Their love matured in a special way as they ran from police, soldiers, and irate slave owners while carrying men, women, and children to freedom and safety. Shelter My Heart was even better than the first book in the series. Action packed and beautifully written—a great way to experience history! (Amy)