Nearer to the Cross: One Breathtaking Revelation at a Time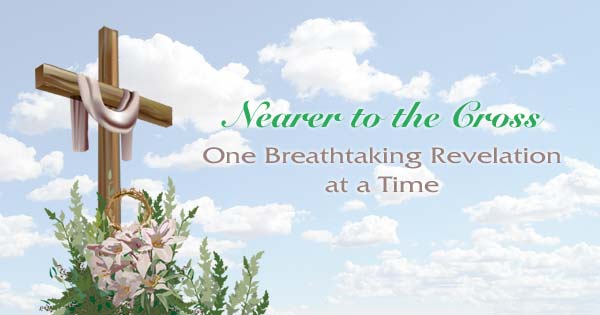 Sometimes you think you know something inside out. What it means to you at particular times may draw out your deepest, most heartfelt emotions. That's it—there's nothing else to learn or know. I thought I knew the cross.
Wrong.
I did not know the cross. I will never fully know the cross … not this side of heaven, anyway. Its beauty, power, love and grace, being of a divine nature, are beyond any human understanding. To quote St. Augustine, "Incomprehensible and immutable is the love of God. For it was not after we were reconciled to Him by the blood of His Son that He began to love us, but he loved us before the foundation of the world, that with His only begotten Son we, too, might be sons of God before we were anything at all."
I love those two "before" phrases: before the foundation of the world and before we were anything at all.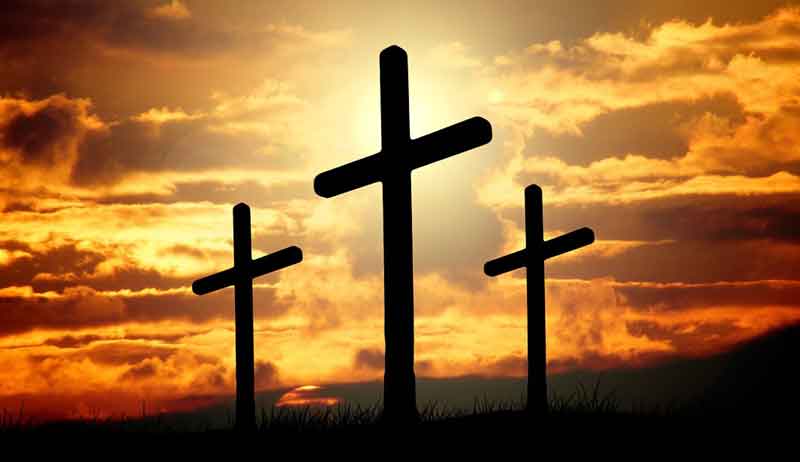 The words to the many beautiful old hymns have passed through my lips hundreds of times during my life (and I do mean the whole hymn, as in all the verses, every time). That's just the way it was when I was growing up. Then, later on, beautiful new songs began to suffuse the sanctuaries with their more contemporary vibes, melodies and lyrics. In both cases, the songwriters' words are rich, full of love and adoration for our Creator, our God and Savior. They all praise and bring glory to the One who sacrificed Himself that we might have life eternal.
Did the songs move me? What was I feeling at the time? At what level was my understanding? How much did I appreciate what the songwriter must have felt in his/her heart to be able to write such insightful lyrics? I thought I "got it" but in reality, I did not. Knowing something in your head isn't the same as knowing it in your heart. It's a never-ending work in progress. Long and beautiful—in God's timing.
"Nearer, My God, to Thee" (first verse) lyrics by Sarah Adams:
Nearer, my God, to Thee, nearer to Thee!
E'en though it be a cross that raiseth me.
And the same applies even more so to the reading and understanding of scripture. In my later years, I've come to realize how much personal growth has gradually taken place in my spiritual walk, my relationship with my Savior. It never ceases to amaze me how I can be reading something in scripture that I've read over and over a thousand times and suddenly, when I least expect it, the words just fly off the page with new understanding—rich and full of meaning I never knew before. They literally take flight, and my spirit soars! A "Wow, God" moment as if the words are alive, and well … they are!
As the writer of Hebrews tells us: For the Word of God is alive and powerful. It is sharper than the sharpest two-edged sword, cutting between soul and spirit, between joint and marrow. It exposes our innermost thoughts and desires. (Hebrews 4:12 NLT)
So, what brought me to this point where I want to share my personal growth story, knowing that so many others are light-years ahead of me on this journey? For one thing, this is the holy season when I usually do feel a sense of being overwhelmed by the cross. But for the past several years, it's been more of a year round thing and just keeps cutting deeper and deeper. Things I've always been aware of started "cutting between soul and spirit" as they never had before.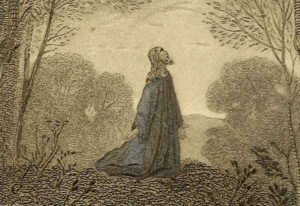 There are so many insights from Scripture that songwriters have been inspired to use in their lyrics, beautiful and moving. One in particular really gets to me, as in the "huge lump lodged in your throat" kind of emotion. It just blows my mind that Jesus chose the cross even though He didn't have to go through with it. Aborting the mission was at His disposal at any time during that night on the Mount of Olives in the Garden of Gethsemane (Gethsemane means "olive press" in Hebrew). And oh, those long, grueling hours of pain and suffering that followed. But He allowed the weight of the sins of every human being since creation and yet to be born to keep piling up on His shoulders, crushing Him like olives being pressed, as anguish grew more and more unbearable. And still, He had a choice as to whether or not to continue. The "fully-God yet fully-human" Jesus had a so-called "Panic Button" available to push at any moment but didn't.
Let me explain …
The night Judas betrayed Jesus, one of the disciples (most say this was Peter) cut off the ear of one of the men who came to arrest Him. You know the story … Jesus promptly picked up the ear and restored it to the man as if nothing had happened. Then, He tried to explain to His followers that He didn't need them to fight with the sword for His sake. This is what He said to them: "Do you think I cannot call on my Father, and he will at once put at my disposal more than twelve legions of angels? But how then would the Scriptures be fulfilled that say it must happen in this way?" (Matthew 26:53-54 NIV)
The author of "He Could Have Called Ten Thousand Angels", Carl Overholt, knew this. He wrote:
He could have called ten thousand angels to destroy the world and set him free.
He could have called ten thousand angels but he died alone for you and me.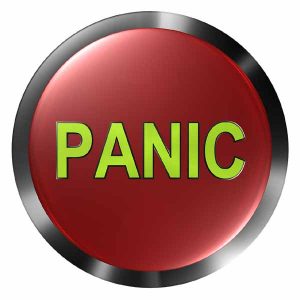 Me? I would have pushed that button! With relief at my immediate disposal, I wonder what would be so important to me that I'd bypass such help. The worst physical pain I've had to bear was that of childbirth. With my first baby, I entered into the unknown of a delivery room, determined to make it all the way through without being put under. I so wanted to be among those in the room who'd be first to see my baby born into the world! I thought I was prepared, but guess what … yeah, I pushed the panic button and accepted the anesthesia. Staying awake for this momentous event had been very important to me. But having a low tolerance for pain and knowing my nurses and the doctor were right there, I caved when I couldn't take it anymore. Now, if I'd had no choice, that would have been a whole different scenario.
But Jesus did have a choice. Praise God, He chose us! What love! What amazing grace!
See what great a love the Father has lavished on us … (1 John 3:1 NIV)
"When I Survey the Wondrous Cross" (3rd verse) lyrics by Isaac Watts:
See, from His head, His hands, His feet,
Sorrow and love flow mingled down.
Did e'er such love and sorrow meet
Or thorns compose so rich a crown?
In John, chapter 10, Jesus said that He is the ultimate authority over life and death. No one can take my life from me. I sacrifice it voluntarily. For I have the authority to lay it down when I want to and also to take it up again. For this is what my Father has commanded. (John 10:18 NLT)
My daughter Lindy wrote a song called "So That I Could Live" and these lyrics from the second verse are about how Christ, as He said, went willingly to the cross to fulfill Scripture because He loves us so:
The nails pierced His skin to my sin.
How beautiful the Savior dying for the plan in God's word
For you and me and all the world.
The big question to which we'll never understand the answer is "Why?" What kind of love is this? A more recent song, written by Cory Asbury, Caleb Culver, and Ran Jackson, addresses this same question. It's called "Reckless Love". These lyrics are from the chorus:
And I couldn't earn it, I don't deserve it.
Still, You give Yourself away.
Oh, the overwhelming, never-ending, reckless love of God.
It's definitely overwhelming and never-ending. Not sure I understand the lyricist's use of the word reckless, though. Most of the synonyms for "reckless" seem to carry a negative connotation. So, I'll just leave it right there.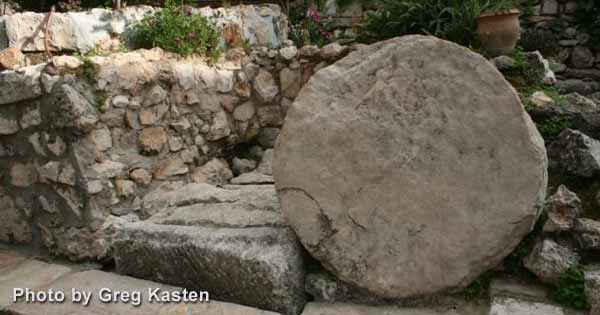 To wrap up my thoughts on the cross, I'll just say each new revelation weighs on my heart in such a way that it takes my breath away. It's like I knew it, but I didn't know it. I can't explain it. Now, when I draw near unto God in prayer at the foot of the cross, I no longer gloss over the fact that Jesus stayed on that cross knowing full well He had the authority to call off the deal. He knew Sunday was coming—and Resurrection! He loves us and wanted it for us, too. We were on His mind every moment. Breathtaking!
"How Great Thou Art" (2nd verse) lyrics by Carl Boberg:
And when I think of God, His Son not sparing
Sent Him to die, I scarce can take it in
That on the Cross, my burden gladly bearing
He bled and died to take away my sin.
Jesus. My God. My Savior. I scarce can take it in.