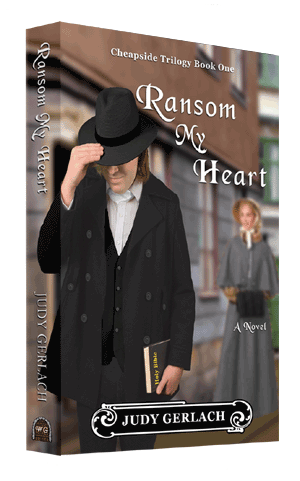 One romance fostered in freedom, another shackled by slavery—both tormented by one common foe … Cheapside brought them together. Will Cheapside tear them apart?
Twenty-five-year-old evangelist Timothy Locker is an outspoken abolitionist with a passion for winning souls as well as helping fugitive slaves find their way to freedom. When a pretty nurse, Haven Haywood, unexpectedly appears on the scene during the rescue of an injured slave, Timothy's heart is smitten by her beauty, skill and caring personality. The trouble is her pa owns slaves.
With a budding romance in the making, it's not long before differing views on slavery come between them—especially after Haven's pa finds out about Timothy's secret work with the Underground Railroad. Haven is torn between her love for Timothy and loyalty to her pa.
As these two lovers attempt to find balance in their "up-one-day-and-down-the-next" courtship, Timothy's good friend, the slave preacher Micah, faces a different set of challenges in his relationship with Ruth, a slave from another estate. When an unexpected twist of fate threatens Micah and Ruth, Timothy turns to Haven for help. Will Haven risk a confrontation with Pa in an attempt to save Micah? With Cheapside waiting to stake its claim, Haven must decide where her loyalties lie.
Click here to read the first four chapters for free!
Reviews
---
It's impossible to exaggerate the ugliness of slavery, and this story takes it on with force and commitment. The history matters in this story. So does the growing love between Timothy and Haven. Their relationship matures at a delightful pace that includes misunderstandings, shy apologies, and sweet attraction. Timothy's commitment to his cause and Haven's growing awareness of both her family's imperfections and the wrongness of slavery add tension to the realistic tale of two people falling in love.
(Victoria Bylin)
---
Her storyline twists through the chapters and will keep each reader wondering what is going to happen, plus, holds an unexpected turn, that this reader was not anticipating!
(Beth Roth)
---
The romance, the family ordeals, the reality of the evil of slavery was intriguing and thought provoking.
 (Amazon Customer)
---
Sweet romance in a turbulent time historically.
 (E. Taylor)
---
The story line and characters came to life and captivated me
. (Karen Williams)
---
Very good. I couldn't put it down
. (William Eliker)
---
I truly enjoyed reading the book and had a hard time putting it down once I began reading
. (Karen B.)
---
I felt like I knew the people in the book personally after reading the book. When I finished her first book I couldn't wait to start the next one
… (Diane V.)
---
You're shocked and can hardly believe things like this could have happened in our town … but they did. You will shed tears, laugh with the characters' humor, and oh, did I tell you there's a love story brewing on the side
. (Cassie P.)
---
A story based on a politically charged time in our country's history that divided family and friends
. (Babstee)
---
I really enjoyed the story of Ransom My Heart with all its historical references and well-researched details about antebellum Kentucky
. (Lindy)
---
The storyline accurately portrays the two different views regarding slavery during the book's time frame and the resultant actions taken by both sides.
(Amazon Customer)
---
You could really feel the history!
(Elizabeth Wolfe)
---
I love historical fiction and Judy Gerlach tells a riveting story in Ransom My Heart. You can feel the tragedy, conflict, commitment, and love throughout the book. The characters are interesting and believable. The story is compelling and seems well researched, with an ending that left me eager to read the next book in this trilogy.
(Amy)
---
Click here
to read more reviews on Amazon.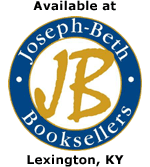 Chapter 10 Author Reading
This scene takes place at the slaves' church social on the property of Micah's master. The main character Timothy strikes up a conversation with Micah, who is planning to propose to Ruth before the evening is over. This is from Timothy's point of view.

Chapter 21 Author Reading
In this scene, Haven is dreamily waiting for Timothy to come calling on her after a month of not seeing him. The last time they did see each other, they'd had a terrible quarrel that turned out to be a misunderstanding on Haven's part. This is from Haven's point of view.