The Final After Party: An Eternal Celebration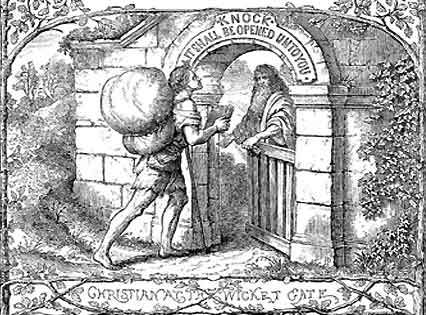 Will He know you at the door?
I saw a video last week of a very famous music artist being turned away at the door of an after party following the 2016 Grammy Awards. He was none other than Rock and Roll Hall of Famer Sir Paul McCartney. Of course, my first reaction was like everyone else's–"You've got to be kidding me. Don't they know who he is?" Sir Paul and his companions took it all in stride, laughing and cracking jokes before they walked away. You can hear him say, "How VIP do we gotta get?" And I laughed along with the rest of them.
Later, I started thinking about what it will be like to be welcomed at Heaven's Gate by the One who absolutely does know my name, not because I'm a VIP–I certainly am not–but because I know Him and I've found Grace. I'm thankful to live with the confidence that He will open the door for me so I can join the ultimate party, and I will forever be with Him in the Father's house. I'm confident of this because He has kept all his promises thus far, and He will keep this one. Jesus said, "I am the way and the truth and the life. No one comes to the Father except through me." (John 14:6 NIV)
All are welcome if we but seek Him. Ask, seek, knock. This is what Jesus instructed us to do. "Ask, and it will be given to you; seek, and you will find; knock, and it will be opened to you. For everyone who asks receives, and he who seeks finds, and to him who knocks it will be opened. (Matthew 7:7-8 NASB) This is pure joy, and it's eternal.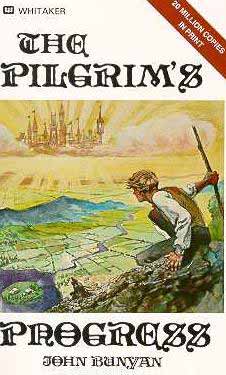 I can't think of a better illustration of all this than what John Bunyan depicts in his allegorical book, The Pilgrim's Progress, when the main character, Christian, who is carrying a heavy burden on his back (a sin-filled sack), knocks on the door of the wicket gate. Christian is greeted by a man named Goodwill (Jesus). Goodwill ushers him through the door. Why? Because Christian is seeking. Christian is then directed to the Cross where he is relieved of his heavy burden (forgiven). From there, his journey to the Celestial City (Heaven) is marked by a very narrow road fraught with danger, tempting exits and unsavory characters (Hypocrisy, Formalist, Timorous, Mistrust and the foul Apollyon, to name a few). Eventually, Christian makes it to the Celestial City, and since he has the proper credentials (the seal of the Holy Spirit) to be presented to the King, he is permitted entrance at the door. I guess you could call it his "VIP" pass.
Unfortunately, some will be turned away at the door. Jesus warns us: "Try hard to enter through the narrow door, because many people will try to enter there, but they will not be able. When the owner of the house gets up and closes the door, you can stand outside and knock on the door and say, 'Sir, open the door for us.' But he will answer, 'I don't know you or where you come from.'" (Luke 13:24-25 New Century Version)
The verses that follow describe a scene in stark contrast to Sir Paul's laughter and joking after being turned away from an after party. There will be great sadness, crying and teeth grinding outside the door. But if we seek the Truth of scripture, Jesus will be faithful to keep his promises. He will welcome you to the party. That's one "after party" I don't want to miss …
It's going to be epic!